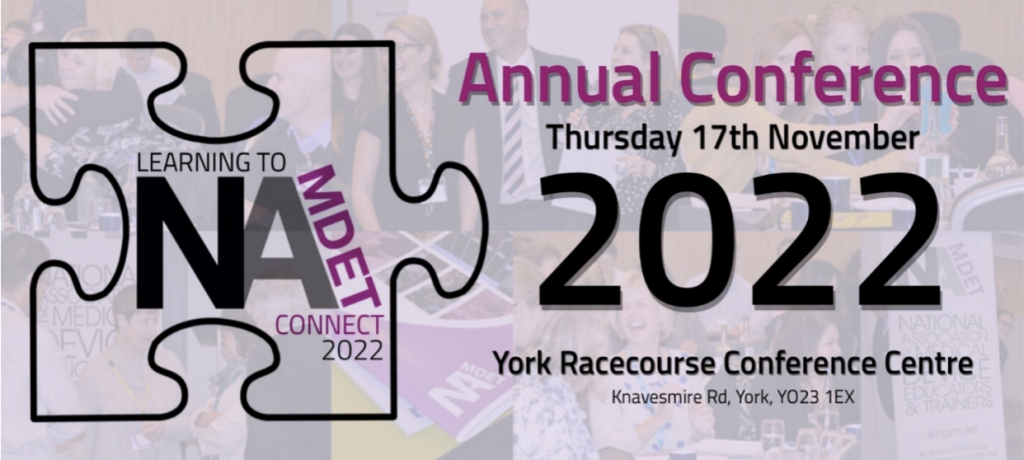 A reminder for those of you who haven't yet booked, the National NAMDET Conference at York Racecourse is on the 17th November 2022, with the Gala dinner and quiz the night before (Nov 16th). Both the conference and dinner can be booked via the website: https://namdet.org/conference-2022/ The pre-conference gala dinner will be held at York Marriott Hotel, Tadcaster Road, York YO24 1QQ. A special hotel rate at the Marriott has been secured. However, please tel 01904 701000 and select Option 2 (ask for Amber or Tom) to secure a limited special offer, although you may also be able to book using other websites and apps.
https://www.marriott.com/en-us/hotels/qqyyk-york-marriott-hotel/overview/?scid=f2ae0541-1279-4f24-b197-a979c79310b0
Dinner Menu:
Main Course: Fish, Chips & Peas (mushy and garden) with Condiments, Beef & Onion Pie with Chips or Mash & Peas, Vegetable Pie with Chips or Mash & Peas
Dessert: Sticky Toffee Pudding with Toffee Sauce, Jude's Ice Salted Caramel Ice Cream or Custard, Selection of Mini Desserts, Selection of Yorkshire Cheeses- Supplement of £8.00 per person
Followed by Tea, Coffee & Mints
With a very exciting program lined up, it would be great to see you all there!
Please checkout the Conference 2022 page for more details about speaker, content and booking details