Useful Links
NAMDET is already a key member of many stakeholder groups and committees and this section of the website has been reserved for new reports, early warnings about research and reviews of documents (both local and national) for all members. If you would like to contribute, or have any new items for this section please Contact Us

Although funded by the Department of Health & Social Care and hosted by NHS Improvement, the HSIB operate independently. They are also independent from regulatory bodies like the Care Quality Commission (CQC). By offering a new perspective and developing meaningful and influential recommendations they aim to drive positive change at a wider level.
Investigation reports for medical device now play a big part of their work, and recent reports include medical oxygen cylinder design and piped medical air and oxygen.

The MHRA protect and improve the health of millions of people every day through the effective regulation of medicines and medical devices, underpinned by science and research.
This is the new website for Medical Device Safety Officers (MDSO) in the UK. Th team from NHS Improvement are on line with monthly webinars, feedback sessions and up to date presentations of interest to all those involved in medical device safety, training and management. Alerts and patient safety initiatives can be accessed from here.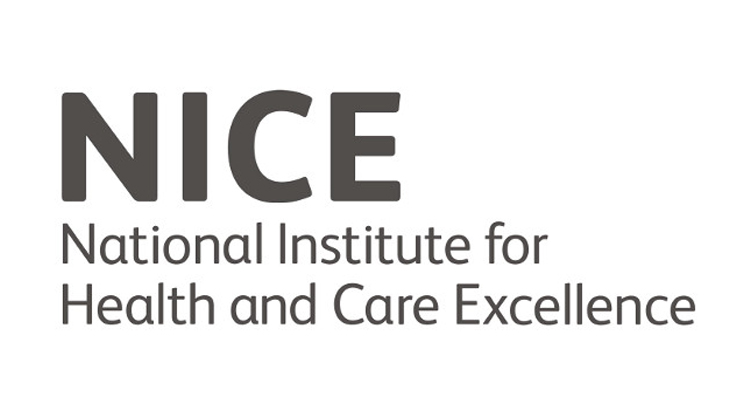 NAMDET are also a signed up stakeholder for contributing to documents and reports generated by NICE. Please checkout the NICE website above to see how you can contribute towards the development of new guidelines and feed this back through your regional NAMDET meetings.

The Medical Device Driving Licence (weblink; MDDL) was originally developed by the Medicines and Healthcare products Regulatory Agency (MHRA) to help Medical Device users to assess and record aspects of safe device usage. The MDDL was handed over and now hosted by NAMDET.
Succesful completion of assessments does not mean that you are automatically safe to use a device or group of devices. It remains your responsibility to ensure that you have had the appropriate training
The MDDL has a number of modules that provide training to support the driving licence assessments. These modules are available to use for free and cover topics related to our work and where we know there are reported incidents. E-learning modules include;

Computer and Human Interfaces with Medical Devices (CHIMED): Checkout their website at www.chi-med.ac.uk.
CHI+MED.
ECLIPSE Project; Funded by the NIHR (National Institute for Healthcare Research), the ECLIPSE (Exploring the Current Landscape of Intravenous Infusion Practices and Safety Errors) If you have any further questions, please email Jo Iacovides (i.iacovides@ucl.ac.uk). NAMDET's John Byrne also sits as an Advisory Board member of the project
Infusion pump designed for safety (NPSA booklet): Launched by NPSA to help designers and manufacturers focus on design, development and user interaction/errors with infusion pumps.
(Exploring the Current Landscape of Intravenous Infusion Practices & Errors) is a research project funded by NIHR (2014-2017) studying medication practices with infusion devices, to document the variety of existing practices and deliver recommendations for best practice in different situations.
There are various studies of the intravenous administration of drugs in hospitals; these suggest that errors often occur in the preparation and administration of these drugs. Depending on the methods used and what is counted as an "error", published error rates vary from 18% of doses to 173% of doses (error rates of more than 100% are sometimes quoted where studies count more than one error per dose). Many of these errors are very minor and unlikely to affect the patient. However, others can lead to patient harm.
Within the USA, "smart" infusion pumps are used in most hospitals with the aim of preventing such errors. These pumps need more information from hospital staff (such as details of the medication and its concentration, the patient's weight, etc.); they then alert the user to unusual infusion rates based on those values. Some US research suggests that smart pumps can prevent a significant proportion of errors; other research suggests they have little effect. Smart pump use is much less common in England – only a handful of hospitals use them. There are no UK studies of their likely effects on medication errors, and practices in relation to prescribing and administering intravenous medication are different to those in the USA. There is therefore little information available to guide UK hospital staff in deciding how best to prevent errors involving the administration of intravenous medication, and whether or not the costs of smart pumps would be justified by any impact on error reduction.
Our study aims to fill these gaps in knowledge. We will explore how often errors involving administration of intravenous medication occur in UK hospitals, the reasons for these errors, and how they may be linked to, or prevented by, the infusion pumps used. We will compare our results with a similar study of the types and frequency of intravenous medication administration errors ongoing in the US, and explore reasons for any differences identified.
ECLIPSE NEWSLETTER UPDATES
The NHSLA are a not-for-profit part of the NHS.  They manage negligence and other claims against the NHS in England on behalf of member organisations.  
They help to resolve disputes fairly

They share learning about risks and standards in the NHS  

They help to improve safety for patients and staff
They are also responsible for advising the NHS on human rights case law and handling equal pay claims.
NAMDET themed their first ever seminar on the top 10 medical devices that caused the most clinical negligence claims.  These were:
| | |
| --- | --- |
| Acute Trust | Community Health Services |
| Diathermy Equipment | Cryosurgical Unit |
| Infant Incubator | Hoist |
| Infusion Pump | Syringe Pump |
| Neonatal Incubator | Diathermy Equipment |
| Radiant Heater | Defibrillator |
| Surgical Laser | Aaesthetic Unit (Dental) |
| Syringe Pump | Infusion Pump |
| Endoscope | Suction Unit |
| Hoist | Pressure Ripple Mattress |
| Harmonic Scalpel | Ear Syringe |
NHS England is increasing transparency in the NHS and improving services for patients.  They work with NHS staff, patients, stakeholders and the public to improve the health outcomes for people in England.
In January 2014 the new National Patient Safety Alerting System (NPSAS) was launched to strengthen the rapid dissemination of urgent patient safety alerts to healthcare providers via the Central Alerting System (CAS). This three-stage alerting system also provides useful educational and implementation resources to support providers to put appropriate measures in place to prevent harm and encourage and share best practice in patient safety.
The system builds on the strengths of the previous National Patient Safety Agency (NPSA) patient safety alerts and rapid response reports and is based on systems used in other high risk industries.
This link allows an individual to check statistics and and changes for specific areas of health care that would directly affect them.
This Link is an infographic that shows, in simple terms, an overview of the current state of the NHS that is continuously updated
direct link to the NHS Jobs website
If you require a medical devices trainer/coordinator job, the only place to look is the medical devices trainer website.  If you need to advertise, then please contact john.byrne@namdet.org
Other Useful links