NAMDET Board
The current members of the NAMDET Board are:
Paul T. Lee
Lead area: Chairman of NAMDET and website development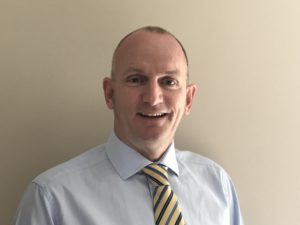 In 1986, Paul completed his apprenticeship and HNC in Electronic Engineering and started his NHS career as a medical technical officer in Cardiff Royal Infirmary. He worked for 17 years as a medical electronics engineer and in 2003 he was appointed as the lead for medical device training in Swansea and currently works in Morriston Hospital, ABM University Health Board (Abertawe Bro Morgannwg) leading the medical device training team in one of the largest health Boards in Wales. He is the chairman of his organisation's Infusion Devices Group and ENFit (Enteral Feeding Connectors) group, as well as being a member of the Safer Sharps Group, Neuraxial connectors group, paediatric risk committee, product evaluation group, medical devices committee and medicines policy review group.
During his NHS career he has delivered training to over 10,000 staff, designed and developed a range of training tools, teaching aids, drug calculation software, training booklets, videos and quick reference guides. In 2010, he co-developed and launched the 'ivDrip rate' app which has sold all over the world.
Paul also has a diploma in leadership and management plus a first class honours degree in education and training. He has written and published articles on equipment management and his work around infusion therapy and presented his research work at many national and international conferences.
From February to September 2017 Paul was seconded to NHS Improvement as the Patient Safety Lead for Medical Devices in the UK and worked on a number of key projects including; Patient Safety Alert & supportive information for Neuraxial connectors, medical device incidents, coroners reports on alcohol hand gel and portable oxygen cylinders safety. He is now a member of the National MDSO Editorial Board and recently appointed to NHS Improvement National Patient Safety Response Advisory Panel.
Paul is also a member of IPEM's (Institute of Physics and Engineering in Medicine) Clinical Engineering Special Interest Group (CESIG), a CPD auditor and Moderator for their Clinical Technologist training programme.
He is well published and his specialist area of infusion devices and IV therapy has helped him develop training programmes in this high risk area. He has shared his research work around the world and also peer reviews articles for national journals. He was an advisory board member for the CHI+ MED (Computers and Human Interfacing with Medical Devices) international research project looking at usability of medical devices, front panel designs, error logs and Drug Error Reduction Software  (DERS)
Paul is currently Chairman of the NAMDET board and helps develop the new website including regular posts, news updates and alerts and dealing with members queries.
John Byrne
Lead Area: Secretary, Director of Finance, Regulatory Affairs and Quality Assurance
John has worked within medical devices management and maintenance for over 20 years. He trained as a medical and dental technician at the School of Electronic Engineering, whilst serving 22 years in the Armed Forces. The last 9 years he has spent managing clinical engineering departments in Gosport, Brunei, The Falkland Islands and Gibraltar, as well as setting up clinical engineering departments in Kosovo and Afghanistan. John created the policy document for all of the medical staff in all medical facilities in Afghanistan. This policy was still in force until the closure of the hospital and was the benchmark for total quality inspections.
John was a total quality inspector for all medical services in Germany, Holland and Belgium. He specialised in working with failing health centres, advising clinical staff on the best practices to continuously improve their management systems. This employed the principles of Total Quality Management and incorporated policy standards governing medical devices.
After John left the forces, he worked for a third party maintenance company as their UK Consultancy Manager, setting up and specialising in Medical Devices Training at many Trusts as well as completing high level audits of medical devices management at NHS Trusts, in the UK and abroad. He was also responsible for advising Trusts, Acute and Community Services, on the management of medical devices, in order to comply with the former risk management standards of the National Health Service Litigation Authority (NHSLA) and the Health and Social care Act 2008 (Regulated Activities) regulations 2014.
At an inspection of the first site he project managed, the NHSLA inspector described the procedures as 'exceptional' and 'the best they had inspected'. This facilitates the Trusts by not only having huge cost savings, but an improved and safer patient care.
John also provided interim EBME management to Trusts that required improvement, both internally and externally to the company
John is currently working as the Field Service Trainer at Arcomedical Infusions Limited. He created, updates and teaches training packages for technicians at various Trusts. These training packages have to be individualised for each Hospital / Department, owing to the various settings that are on offer. He also updates the software for pumps in order the changes that are required by the Trust are implemented. This includes the drug library of the pumps, in order that the correct drugs are set for the Trust, Dose Error Reduction Software (DERS)
John helped to set up and was the chairperson for the London and South East Region of the National Association of Medical Devices Educators and Trainers (NAMDET), from April 2011 to February 2015. He is a Director at NAMDET and provides advice and assistance to Trusts on Medical Devices training.
Jean Hutfield
Lead Area: Specialist Advisor (Primary Care)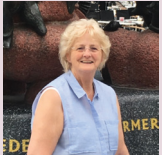 Jean Hutfield, Chair of NAEP. Having been a member of NAEP since its conception in 1999 and witnessing the year on year growth of this national association of equipment providers, I am very proud to be the Chair of such a noteworthy and growing organisation.
I have been fortunate to enjoy an extensive career within the NHS spanning 38 years, 35 years in Community Services and currently part of the management team as Compliance, Risk & Contracts Manager within Alder Hey Children's NHS Foundation Trust.
In addition, I hold the post of Chair of the Community Equipment Dispenser (CED) Accreditation Board.  Formed in 2007, the CED accreditation scheme was established as the first registration scheme and accreditation body to champion the provision of a quality assured prescription based dispensing service for the Community Equipment Services Retail Model, this was not only an accreditation body for prescriptions but open to all Retail establishments throughout the United Kingdom to provide a quality assured Retailer.
Earlier this year, as a long standing member of the Board of Assist UK and more recently as Chair, I was bestowed the title of Honorary President of Assist UK.
As a NAMDET Board Member, I am the Director of New Business Development – with a keen affinity to developing working partnerships to progress the integration and development of innovation and training throughout the Healthcare sector, I aspires to bridge the Acute and Community sectors with the sharing of all 'medical device training and education' initiatives emanating from NAMDET.
As a member of the Institute of Healthcare Management (IHM), which has now joined with the Royal Society for Public Health, I look forward to sharing the membership benefits of this institute specifically developed to meet the changing needs of the healthcare sector.
Rose Parker
Lead Area: Membership and National Liaison
Rose is a Registered Nurse who trained in Liverpool before completing her Post Graduate studies in Midwifery, Ear Nose and Throat Surgery, Head and Neck Surgery, Neurosurgery and Intensive Care. Following graduation Rose was employed in London for a year before moving to Europe. There she worked as an Intensive Care Sister in Holland, Germany, Gibraltar, Scotland and back in London. From there she subsequently emigrated to Australia and accumulated over twenty years of experience in teaching and management posts before returning to Liverpool, from where she started. Rose now works at St Helens and Knowsley Teaching Hospitals NHS Trust as Medical Devices Training Co-ordinator, where she established the Northern Best Practice Medical Devices Group in January 2008