The current Directors of the NAMDET Board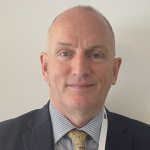 Paul T. Lee BA (Hons) Cert. Ed, RSci, RCT, MIPEM
Chair of NAMDET, Lead for MDET and website development
In 1986, Paul completed his apprenticeship and HNC in Electronic Engineering and started his NHS career as a medical technical officer in Cardiff Royal Infirmary. He worked for 17 years as a medical electronics engineer and Deputy EBME Manager in South Wales. In 2003 he was appointed as the lead for medical device training in Morriston Hospital, Swansea. In 2023, was appointed as the Consultant Scientist and Head of Medical Equipment Management Services (MEMS) for Swansea Bay University Health Board, one of the largest health boards in Wales.

He is the Chair of his organisation's Infusion Devices Group and ENFit (Enteral Feeding Connectors) group. He is also a member of the Safer Sharps Group, Neuraxial Connectors Group, Paediatric Risk Committee, Product Evaluation Group, Medical Devices Committee, Medical Gas Committee and Medicines Policy Review Group.

During his NHS career, he's delivered training to over 15,000 staff, designed and developed a wide range of training tools, teaching aids, drug calculation software, training booklets, videos, and quick reference guides. In 2010, he co-developed and launched the 'ivDrip rate' app for helping staff calculate infusion rates for IV gravity infusions which sold all over the world.

Paul also has a diploma in leadership and management plus a first class honours degree in education and training. He has written and published articles on equipment management and his work around infusion therapy and presented his research work at many national and international conferences.

From February to September 2017, Paul was seconded to NHS Improvement as the Patient Safety Lead for Medical Devices in the UK and worked on several key projects, including; Patient Safety Alert & supportive information for Neuraxial connectors, medical device incidents, coroners reports on alcohol hand gel and portable oxygen cylinders safety. He is now a member of the National Medical Device Safety Officer (MDSO) Editorial Board and appointed to NHS Improvement National Patient Safety Response Advisory Panel.

In 2020, he led the NAMDET project team culminating in the publication of the 'Position Statement on Dose Error Reduction Systems' in the UK.

Paul is also a member of the Institute of Physics and Engineering in Medicine (IPEM's) Clinical Engineering Community of Interest group (COI), a CPD auditor and Moderator for their Clinical Technologist training programme.

Other national roles include; being a member of the editorial board for MEDUSA (On line injectable medicines guide) and since 2022, a board member of NIVAS (National Infusion and Vascular Access Society).

He is well-published and his specialist area of infusion devices and IV therapy and this has helped him develop training programmes in this high-risk area. He has shared his research work around the world and also peer reviews articles for national journals. He was an advisory board member for the Computers and Human Interaction for Medical Devices (CHI+ MED) research project looking at usability of medical devices, front panel designs, error logs and Drug Error Reduction Software (DERS).

Paul is currently Chair of the NAMDET board and helps develop the website, including regular posts, news updates, alerts and dealing with members queries. He is also a consultant editor of the MDET journal, helps write the articles, and produces the NAMDET news posts for all members.

---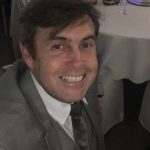 John Byrne
Director of Finance, Regulatory Affairs and Quality Assurance
John has worked within medical devices management and maintenance for over 20 years. He trained as a medical and dental technician at the School of Electronic Engineering, whilst serving 22 years in the Armed Forces. The last 9 years he has spent managing clinical engineering departments in Gosport, Brunei, The Falkland Islands and Gibraltar, as well as setting up clinical engineering departments in Kosovo and Afghanistan. John created the policy document for all of the medical staff at all medical facilities in Afghanistan. This policy was still in force until the closure of the hospital and was the benchmark for total quality inspections.

John was a quality inspector for all medical services in Germany, Holland and Belgium. He specialised in working with failing health centres, advising clinical staff on the best practices to continuously improve their management systems. This employed the principles of Total Quality Management and incorporated policy standards governing medical devices.

After John left the forces, he worked for a third party maintenance company as their UK Consultancy Manager. He also began setting up and specialising in Medical Devices Training at many Trusts as well as completing high level audits of medical devices management at NHS Trusts, in the UK and abroad. He was also responsible for advising Trusts, Acute and Community Services, on the management of medical devices, in order to comply with the former risk management standards of the National Health Service Litigation Authority (NHSLA) and the Health and Social care Act 2008 (Regulated Activities) regulations 2014.

At an inspection of the first site he project managed, the NHSLA inspector described the procedures as 'exceptional' and 'the best they had inspected'. This facilitates the Trusts by not only having huge cost savings, but an improved and safer patient care.

John also provided interim EBME management to Trusts that required improvement, both internally and externally to the company.

John recently worked as the Field Service Trainer at Arcomedical Infusions Limited where he created, updates and teacher training packages for technicians at various Trusts. These training packages have to be individualised for each Hospital / Department, owing to the various settings that are on offer. He also updated the software for pumps in order the changes that are required by the Trust are implemented. This included the drug library of the pumps, in order that the correct drugs are set for the Trust, Dose Error Reduction Software (DERS).

John is now working back in the NHS helping to deliver a new equipment service to local community hospitals in his home area of Hertfordshire Community NHS Trust.

John helped to set up and was the chairperson for the London and South East Region of the National Association of Medical Devices Educators and Trainers (NAMDET), from April 2011 to February 2015. He is a Director at NAMDET and provides advice and assistance to Trusts on Medical Devices training.

---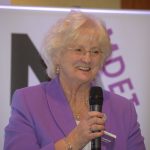 Jean Hutfield
Specialist Advisor (Primary Care)
Jean Hutfield, Chair of NAEP. Having been a member of NAEP since its conception in 1999 and witnessing the year on year growth of this national association of equipment providers, I am very proud to be the Chair of such a noteworthy and growing organisation.

I have been fortunate to enjoy an extensive career within the NHS spanning 38 years, 35 years in Community Services and currently part of the management team as Compliance, Risk & Contracts Manager within Alder Hey Children's NHS Foundation Trust.

In addition, I hold the post of Chair of the Community Equipment Dispenser (CED) Accreditation Board. Formed in 2007, the CED accreditation scheme was established as the first registration scheme and accreditation body to champion the provision of a quality assured prescription based dispensing service for the Community Equipment Services Retail Model, this was not only an accreditation body for prescriptions but open to all Retail establishments throughout the United Kingdom to provide a quality assured Retailer.

Earlier this year, as a long standing member of the Board of Assist UK and more recently as Chair, I was bestowed the title of Honorary President of Assist UK.

As a NAMDET Board Member, I am the Director of New Business Development – with a keen affinity to developing working partnerships to progress the integration and development of innovation and training throughout the Healthcare sector, I aspires to bridge the Acute and Community sectors with the sharing of all 'medical device training and education' initiatives emanating from NAMDET.

As a member of the Institute of Healthcare Management (IHM), which has now joined with the Royal Society for Public Health, I look forward to sharing the membership benefits of this institute specifically developed to meet the changing needs of the healthcare sector.
---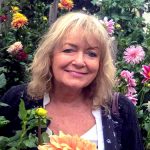 Rose Parker
Membership and National Liaison
In 2008 Rose established the 'Northern Best Practice Medical Devices Group' which morphed into NAMDET North West Group in 2011. This group, Rose has chaired the group for the first five years and now meets quarterly.

Rose is a Registered Nurse who trained in Liverpool before completing her Post Graduate studies in Midwifery, Ear Nose and Throat Surgery, Head and Neck Surgery, Neurosurgery and Intensive Care.

Following graduation Rose was employed in London for a year before moving to Europe.

There she worked as an Intensive Care Sister in Holland, Germany, Gibraltar, Scotland and back in London. From there she subsequently emigrated to Australia and accumulated over twenty years of experience in teaching and management posts before returning to Liverpool, from where she started. Rose now works at St Helens and Knowsley Teaching Hospitals NHS Trust as Medical Devices Training Co-ordinator.
---
NAMDET Management Group Members
---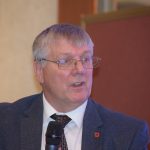 Andy Flood Reg ODP; F.I.O.T; MSc; Dip Trng Mgt; Cert HSM; FETCert; ENB 925.
Management Group Secretary
Andy Flood (Rtd) Has over 40 years experience working within an Operating Theatre and Critical Care Environment.

Andy worked as Medical Equipment Training Coordinator within the Sheffield Teaching Hospitals NHS Foundation Trust. The Trust covers 4 adult hospitals, and Andy liaised with the Sheffield Children's Hospital NHS Foundation Trust, and the Sheffield Primary Care Trust.

He has a clinical background as a Registered ODP, and is also military trained as an Operating Theatre Technician (Class 1).Andy has over 25 years experience within a military setting rising from the rank of Private to Lieutenant, seeing Active Service in the first Gulf War with the RAMC. In 1998 Andy was awarded the Fellow of BAODA (formerly Institute of Operating Theatre Technicians), Andy also hold a English National Board 925 Certificate in Operating Theatre Practice.

In 2009/10 Andy was seconded to Training for Innovation (TFI) to lead a national team (E4e) for the developing of learning programmes with eLearning for Healthcare (eLfH). Over 40 programmes were developed and are now on the National OLM Platform.

Andy's post basic qualifications are in Management & Training, Gaining an adult Further Education Teaching Certificate and a Certificate in Managing Health Services. In 2003 Andy was successful in gaining a Diploma in Training Management and then completed a Masters in Health and Social Care Leadership in 2012. Andy has held posts as Operational, and General Manager, within Operating Theatres and Training Manager of regional Schools for Operating Theatre staff.

Andy retired from the NHS in 2017 but continues to work with the NAMDET management group offering his vast expertise and background as both secretary, previous conference organiser and lead for medical device training.
---
---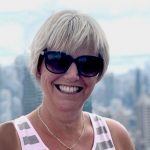 Mary Caddies
Mary Caddies, Lead Medical Device Trainer, Barts Health NHS Trust. Mary was the regional chairperson for London and South East since its inception, and this active and lively group who have been meeting regularly for more than 5 years. During this time London Branch has been lucky to attract and learn from a variety of speakers who have shared topical issues as well as members sharing their local experiences.

The regional group have hosted at least 2 very informative MHRA/NHS England Roadshow. The group have also worked on a CQC audit tool and explored the latest software for planning, recording and reporting medical device training. The aim of NAMDET London and South East is to create a forum which facilitates effective and beneficial networking, mutual support and dissemination and sharing of best practice to make medical devices and their use more effective and safer for both patients and staff.

Our meetings are always well attended by Medical Device Educators and Trainers from the NHS, private sector and industry and we always welcome new members and those from other parts of the country to join us.

Mary joined the Management group in 2018 and brings a wealth of experience in device audit, training and is leading the NAMDET project assisting the CQC in developing briefing guides for their inspectors.
---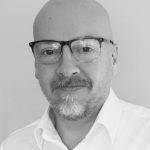 Darren Maskrey
Darren is one of the most recent members of the NAMDET Management Board. He has enjoyed working within healthcare for the past sixteen years and is currently working for de Smit Medical as Regional Sales Manager
Joining NAMDET in 2017 as a media manager he now enjoys being part of the NAMDET family as a board member. As a champion of the use of social media within NAMDET, Darren continues to help develop the website and other media platforms to promote NAMDET.
---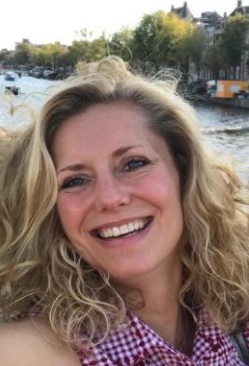 Cara Oliver
After four years as London and the South East Regional Chair, I decided to apply for a position on the NAMDET Management Board to support and assist with projects on a National level. Following my first two board meetings I continue to be dedicated to the minimum competencies and training resource projects.
Back in 1994 (now I am showing my age), I qualified as a Registered General Nurse and then followed an unusual path into respiratory physiology where I achieved a BSc.
I moved to Medical Sales in 2010 (respiratory & infusion) and thoroughly enjoy meeting and supporting customers.
I feel my clinical background greatly aids the conversations I have with customers; my understanding of the NHS and appreciation of the pressures people are under.
I am a very active person and enjoy participating in sport (running, cycling, surfing & swimming) and am an avid snooker fan, although useless at playing it.
In my spare time I am training to become a beer sommelier.
My clinical and sales experience has set me up well for my involvement with NAMDET and I am looking forward to taking the national projects forward.
Previous Management Group members
---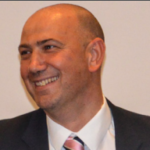 Robert Matthews
Wales Regional Chair (DERS and SMART pumps)
Robert was an apprentice trained in the electronics industry from leaving school. 18 years ago the opportunity presented itself to leave private industry and join the NHS as a Medical Technical Officer.

For the past 7 years Robert has been a Medical Devices Training Officer, delivering training to all grades of staff for all infusion devices, laser safety management and medical gases. Amongst other duties Robert manages the medical devices library across 2 acute hospitals, advises on an expert panel for all Wales procurement for a range of devices, acts as a medical alerts safety officer for the Health Board and is an assessor for the Nation School of Healthcare Science for the MSc scientists programme in the Clinical Engineering field.

He was asked to Chair the Welsh branch in 2014 and has grown the members to over 30 to date. Rob helped to lead the national group looking at a position statement for DERS and its role and impact of safety and training.

Dr. Michelle Dawson BSc, MB, BS, FRCA
Medical Lead and lead for Credentialing for Reps
Michelle has been a Consultant Anaesthetist at Derby Teaching Hospitals Foundation Trust since 2001 with special interests in perioperative care, regional blocks and bariatric anaesthesia.

She has been clinical lead in procurement since 2011, helping to deliver savings of over £1.4 million per annum. Michelle has been working with NHS England for the past two years on their project to develop a professional governing body for healthcare industry representatives as the clinical representative on that project.

Michelle leads the work on 'credentialing' for NAMDET linking us in with industry colleagues and the ever changing national agenda.