Our NAMDET colleagues have designed a poster (which is part of the soon-to-be issued e-learning for medical gases course) and shared it as useful resource. The latest version (8th January 2023) also includes E size cylinder flows and timings too
The poster shows a range of different Oxygen cylinder sizes, and the potential contents when the cylinder is FULL, Half Full and 1/4 full. This may help staff work out how long the Oxygen will last when used for a range of different sized cylinders and flow settings when using medical devices, nasal cannula, face masks, venturi and emergency non-rebreathe masks.
If you spot any obvious errors or omissions, please inform us as soon as you are able via enquiries@namdet.org
Download, print and save your own copy of the poster using the 'download' button below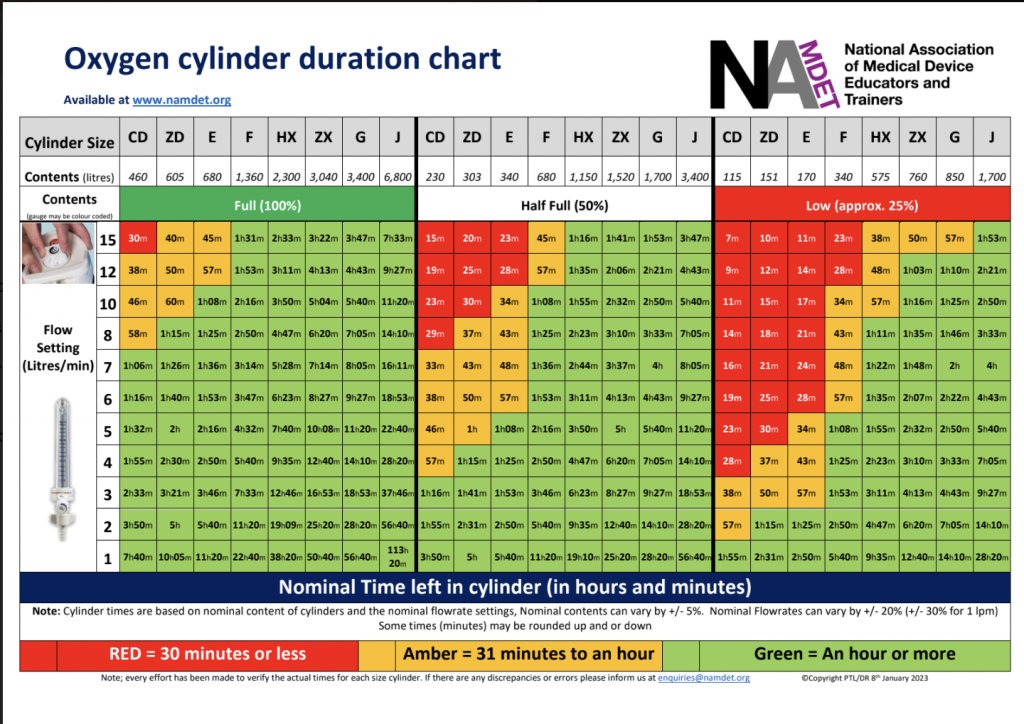 Oxygen cylinder duration chart
Use the 'Download' button below to save your own copy to print out and share.
---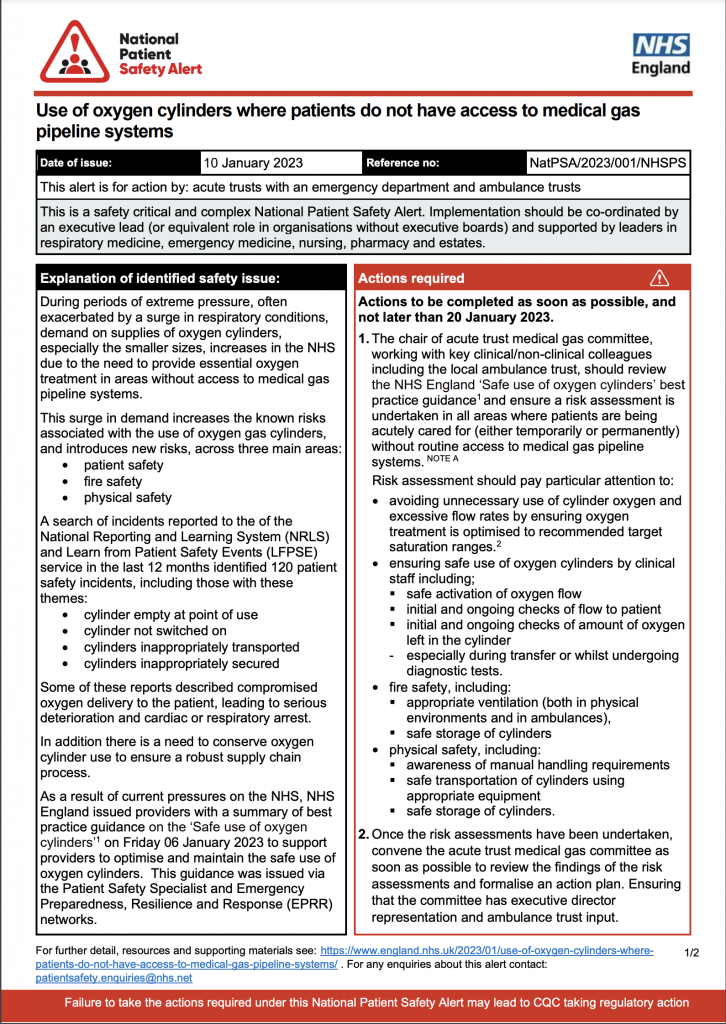 NHS England Patient Safety Alert and Guidance.
The purpose of these documents is to support organisations to protect patients and staff by outlining the immediate actions that organisations should take to mitigate the identified clinical safety, patient safety, fire safety and physical safety risks with the current use of oxygen cylinders.
---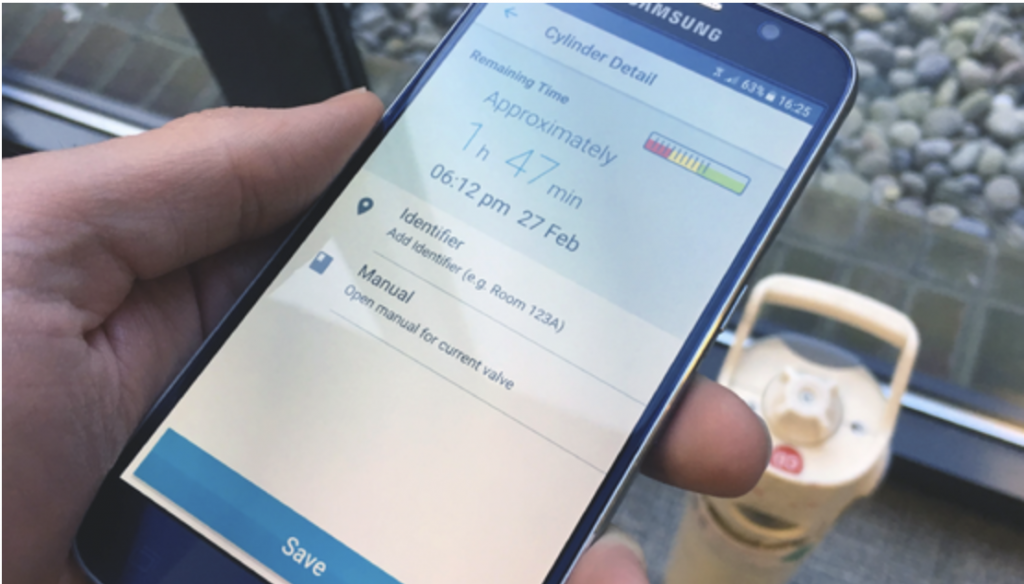 BOC Ltd. also have a 'Time Remaining Estimator App'
For use on BOC Integrated cylinders; Using your phone's camera and unique elements of BOC's Medical Integral Valve cylinder packages, the Remaining Time Estimator app can quickly and safely give you an estimate of when the cylinder's content will be low based on your stated flow rate.