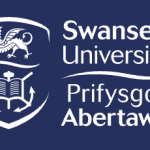 Website Swansea University
Swansea University currently offers 9 different degree programmes in Healthcare Science, which makes it the largest provider of Healthcare Science undergraduate training in the UK.
The successful candidate will join the Healthcare Science academic unit. The Lecturer will be responsible for teaching the subject-specific element of the BSc in Healthcare Science (Medical Engineering). The Faculty are looking to appoint a qualified Medical Engineer with experience of working in the NHS, who is registered with the Registration of Clinical Technologists or registered with the Health and Care Professions Council as a Clinical Scientist in Medical Engineering.