NAMDET conference team are pleased to announce that from May 4th 2023, you can book your place at the National Conference being held at the Mercure Hotel Conference Centre in Cardiff on November 15th 2023.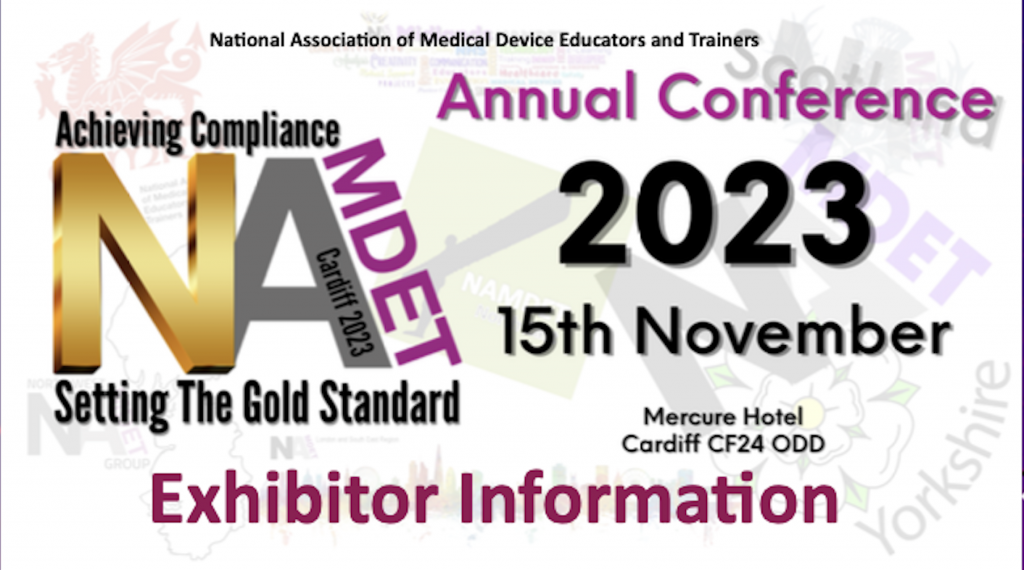 We have guest speakers lined up, and a full agenda around our theme of 'Achieving Compliance; Setting the Gold Standard'.
Speakers will share their experiences on designing and delivering training plans, meeting targets and leading the way in competency strategies for medical device training, governance and meeting compliance.
Our networking dinner is also booked for the evening of November 14th at the conference venue, and you need to book early to avoid disappointment as places are limited. For all details and also booking an Exhibition space please the Conference 2023 page